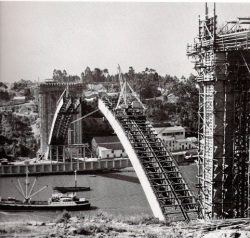 The Arrábida Bridge is an internationally recognised masterpiece of bridge engineering.
When it was completed in 1963, it was the longest span reinforced concrete arch bridge in the world. It is considered a masterpiece of Bridge Engineering. It is 500 metres long and 70 metres above river level.
It is the first large bridge over the Douro River entirely conceived, designed and built by Portuguese Engineering. Its author has signed bridge projects on four continents – the Engineer Edgar Cardoso.
Its construction lasted 7 years (between 1956 and 1963) and the small house from which the construction of the bridge was coordinated is still there. Nowadays it is the Casa D'Oro restaurant.
The Arrábida bridge filled the need for a road link between Porto and Vila Nova de Gaia and was the second bridge to allow this.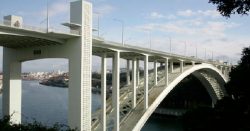 Of the various bridges over the Douro River estuary, the Arrábida Bridge is the closest to the estuary.
This bridge was also designed to allow the circulation of pedestrians and, therefore, four lifts were installed, two on each side, which had the capacity for about 25 people. They stopped working for safety reasons.
It is one of the most powerful, if not the most powerful, symbol of the City, probably the one that in the future will best symbolize the Porto of the 20th century.
It is Heritage in the noblest sense of the word. And it is where new and beautiful perspectives of Porto are often discovered.
It was classified as a National Monument in the year of its 50th anniversary, in 2013.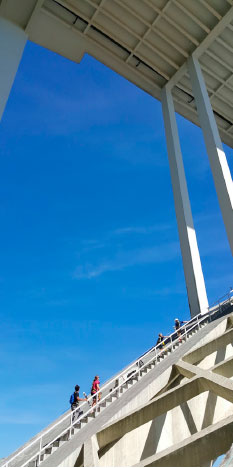 Did you Know?
Visits to the arch of the Arrábida Bridge began in 2016, this being the only arch of a bridge that can be visited in Europe – 262 are the steps you have to climb to visit it.