"A Saída do Pessoal Operário da Fábrica Confiança", made in 1896, may have been the first film made in Portugal.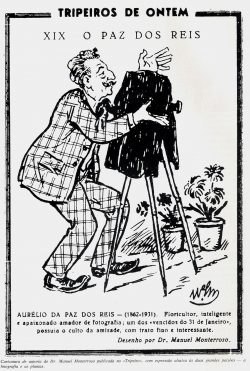 The birth of Portuguese cinema is connected to the city of Porto and a man who had photography as a hobby and commerce as his main activity.
Aurélio da Paz dos Reis was an image enthusiast and, in addition to fl owers and seeds, he also used to sell films, typewriters and automobiles. He pursued with interest all the innovations that were emerging at that time and he tried to buy a cinematograph from the Lumière brothers. Not succeeding, he acquired from his brother in law a chronophotograph device.
It was with this equipment that in 1896 he made what would be considered the first Portuguese film: " A Saída do Pessoal Operário da Fábrica Confiança."
This shirt factory, located on Rua de Santa Catarina, No. 181, was the chosen location, maybe influenced by the Lumière brothers fi lm (1894/1895), La Sortie de l'usine Lumière à Lyon.
The first movie theatre of the city, Salão Highlife, was inaugurated in 1906.

(Visited 361 times, 1 visits today)