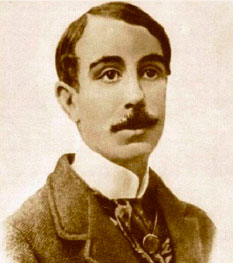 António Pereira Nobre Portuguese poet, born in Porto on August 16, 1867, at Rua de Santa Catarina, 467-469. Son of wealthy bourgeois, he lived his childhood and adolescence between Leça da Palmeira, Foz do Douro, Póvoa de Varzim, Lixa or Seixo.
He studied in several schools in the Porto and attended the main centres of the bohemian city. He started writing very early and published numerous poems in newspapers and magazines. His first poems date from 15 years of age.
In 1888 he enrolled in the law course of the University of Coimbra, but he did not fit in with the student life of Coimbra, and he was disappointed with the academic environment and university life, and failed twice.
In 1890 he went to Paris, where he met Eça de Queirós, and graduated in Political Science from the Sorbonne in 1895.
It was in the solitude of Paris, and experiencing financial difficulties, that she wrote many of the poems of the poetry collection "Só", his only published work in life – one of the great landmarks of 19th century Portuguese poetry, and a mandatory reference in Portuguese Literature, which influenced great names of Portuguese modernism such as Fernando Pessoa or Florbela Espanca.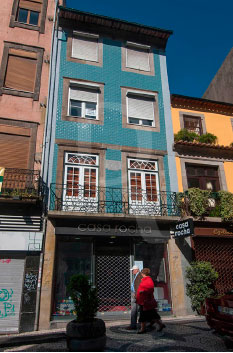 A victim of pulmonary tuberculosis, he died in Foz do Douro, on March 18, 1900, at the age of 32, at the home of his brother Augusto Nobre, a renowned biologist and professor at the University of Porto.
In the middle of the Cordoaria Garden, on 26 March 1927, a bust was inaugurated by the Porto poet, António Nobre, by Tomás Costa.
In a solitary place, we see a beautiful small bronze bust, which immortalizes his face, with its peculiar characteristic smile, sensitive, delicate, sad and melancholic
On a kind of altar, it rests on a marble pedestal with bouquets of flowers, and an allegorical lyre to its poetic inspiration, which is under a granite base with three steps.

(Visited 489 times, 1 visits today)