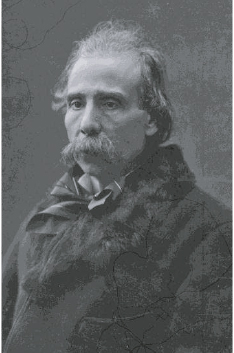 Amor de Perdição is a novel written by Camilo Castelo Branco, in 1862, which narrates the tragic story of young love.  The tale, based on true facts, was written when Camilo was imprisoned and living a forbidden love himself.
It is one of the most renowned romances in Portuguese literature. The book has already been translated into several languages and adapted to the cinema four times, including a version directed by the famed Manoel de Oliveira. Amor de Perdição is also the name of the street where the current Centro Português de Fotografia stands (Portuguese Photography Centre), and a former prison (Cadeia da Relação do Porto) where Camilo Castelo Branco wrote his most famous work whilst awaiting trial for adultery. The name of the street is thus a tribute to the illustrious book.
Camilo Castelo Branco had been accused with adultery: he fell in love with Ana Plácido; her husband found out and charged both lovers for adultery. Both were arrested, trialled and later acquitted. They later married, but didn't live happily ever after. Camilo committed suicide in 1890 after living his last few years blind and disease-ridden. Whilst in prison, the writer found in the jail's logs details for a story their family had once told him: of his uncle Simão Botelho, imprisoned and convicted to exile for murdering a rival in a love relationship.
From then on, Camilo wrote the story of Simão e Teresa, born into rival families from Viseu. A forbidden love, which resembles Romeo and Juliet, with an equally tragic ending. Teresa was to marry a cousin, Baltasar Coutinho, who she rejected due to her love for Simão. Hurt, Baltasar convinced her lover's dad to send her to the Convento de Monchique, in Porto. Interestingly, the convent building is still there however very degraded.
Desperate, Simão awaited his rival outside the city of Viseu and shot and killed his rival. He turned himself in and was imprisoned at the Cadeia da Relação do Porto, until convicted of exile in India. On the way, and whilst sailing by the Convent, he was able to see the figure of his lover who died seconds later consumed by grief.  After Simão found out about Teresa's death, he too died. Camilo's uncle didn't have such a tragic ending since he made it to exile where he lived until his death. But the story of the tragic love was forever perpetuated in the pages of the book.
(Visited 8,339 times, 7 visits today)