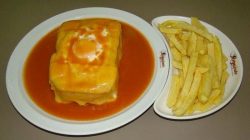 One needs to start this journey with their belly lined. Create a wall that is prepared to protect us from the aggressions that we are about to endure. For this, there is no better than a Francesinha. The place? Requinte, still in Matosinhos, which promises to protect all those who venture out in Porto.
The night is a crescendo, and if we have dinner in Matosinhos it is necessary to start to climb the Avenida da Boavista where, in the middle of it, it is obligatory to make a pit stop in the Bar 1900, in Foco. The young environment and the mystery that covers it, are signs of a promising future. There, one drinks beer, cold "minis", or cocktails brilliantly prepared by its owner: Martins, as everyone knows him by.
However, this is just a warm-up. When the sounds of the bells begin, announcing a new day, it is time to take to the sea and continue to climb Boavista towards Porto. Then the world begins.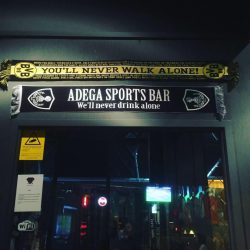 Adega Sports, Adega D.Leonor and 77 are the mandatory stops. Also, these places are not eternal and when their closure begins it is time of indecisions: go for a little dance or call it a night. For those who are willing to make their night epic, in my opinion, there is only one place to go: Boo. Refined space, many stories, where we are well served and well received, with the music of vogue and an environment of more or less general madness. However, for the less adventurous, the Rendez Vous or Porto Tónico  are always good places to stretch your legs. These never disappoint and are a safe haven of leisurely play.
It is necessary to finish as we started, in Rainha da Foz , accompanied by a Francesinha or some "panados à Rainha" and a beer, laughter and memories of a recent night that promises to linger in our memory.
Zeca Couceiro da Costa

(Visited 334 times, 1 visits today)