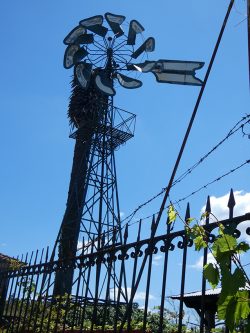 The origin of the pinwheels is not clearly indicated in history, but some historians believe that the first one was born in Persia during the year 915 BC. Others believe that in Iraq, Egypt or China there are indications of the use of even more remote windmills. However, it was not until the twelfth century that windmills were introduced to Europe.
This small device has facilitated many agricultural processes such as grinding grain, pumping water, drainage of land, among many others.
Whether used as mere decoration or to fulfill their designated function, the pinwheels are spread over the top of many buildings in the city of Porto!

(Visited 602 times, 1 visits today)