Recently elected President of Turismo Porto e Norte, Luís Pedro Martins holds a degree in Equipment Design from ESAD and a postgraduate degree in Marketing Management from Porto Business School of the University of Porto.
Hey Porto is an essential publication for visitors to Porto. As the first newspaper for tourists  to  strategically pinpoint news, translating their texts, thus facilitating access to information.
I hope that they will soon expand the scope of action to the rest of the Northern region of Portugal. Having much to report and share due to the fact that we are talking about one of the   most beautiful regions of the country, with unique experiences, rich in gastronomy and wines, cultural heritage, traditions, nature and an extraordinarily welcoming people.
In response to the inquiry put  to me, it is difficult to choose just one restaurant in the city of Porto and considering my new functions, let me at least indicate some of the neighboring counties. It is important to mention that the North of Portugal has hundreds of good restaurants, proof of this are the many awards won by our restaurants and Chefs, including the prestigious award of Michelin Stars.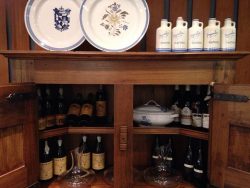 Restaurants
In Porto, for regional gastronomy, without a doubt the "Cozinha do Martrinho". In another, more contemporary aspect, the "DOP", the "Muda" o "Reitor" and the "Xico Quijo".
In Vila Nova de Gaia the "Zé da Serra" and "Ar de Rio", in the latter one can enjoy the best view of the city of Porto.
In Matosinhos, also for regional gastronomy, "O Gaveto" and "A Marisqueira de Matosinhos", among dozens of other excellent restaurants of this county.
Bars
A casa do livro, Hot Five and o Fé
Locations
Serralves, Casa da Musica, Palácio da Bolsa, Torre dos Clérigos, Livraria Lello,,Sé Catedral ,Paço Episcopal, MMIPO, Look at Porto, Parque da Cidade, Ribeira, Rua das Flores , Pontão da Praia do Molhe, Forte de São João Baptista and the Passeio das Virtudes.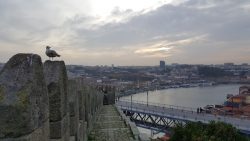 Hidden secrets
The Igreja de Santa Clara. At the moment it is undergoing restoration, but soon   tourists will be able to visit this fantastic treasure, still unknown even by many portuenses.
The view over the river from the Muralha Fernandina.

(Visited 284 times, 1 visits today)