Restaurant
Euskalduna.
It was born two years ago. The Euskalduna. A restaurant out of this world. At that counter where love is served in the form of boletos or rooster-fish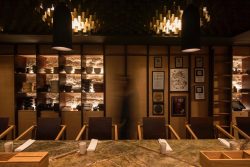 eggs. With herbs, shaves and reductions. Textures and flavors. Elements. Juices. Aromas. The shrimp and the mackerel, shrimp and pigeon seem out of a fable. And the rabanada that closes the meal is a metaphor that reminds us that what is perfect does not need anything. It is through small insignificances that Vasco travels in search of perfection. In a smoked chicken broth to season a squid. In a low temperature yolk to make a rolled ticket sublime. In a carabineiro juice that gives a divine touch to a prawn açorda. In the gum of a carolino rice berry. Or that bread that Rui kneaded. A must repeat to those who've been there. A discovery for those who love the elegance of good food and have not yet found the best destination for this purpose in the very noble and unconquered city of Porto
Sightseeing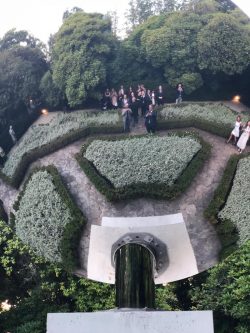 The green Porto. In the park. It could be in the City. Listening through plantains the whispers of Nick Cave pushing the sky. Or in Serralves. Go through the Clareira das Azinheiras with Richard Serra. Cross the Alameda with Claes Oldenburg. Contemplate the sky in the Roseiral with Anish Kapoor and the Sky Mirror. Feel the caress of light on the Lake and the Meadow. And end up in the Tea House as Lou Reed to drink sangria in the Park and sing "Oh It's such a perfect day, I'm glad I spent it with you".
Exposure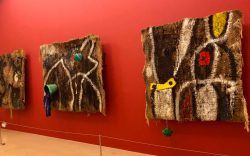 Miró is back home. In Serralves. Some works from the collection of the Portuguese State, you will find paintings from the Miró and Mapfre Foundations collection. An exhibition focused on the period leading up to Miró's grand retrospective at the Grand Palais in Paris in 1973. Tension and anger at the death of painting. Creation and destruction. Trimmed frames. Burned. Murdered. Die to be reborn, to reinvent. New materials. Ready made art. Bags, buckets, boxes of wine. Some works that were not shown for nearly forty years. And the Sobreteixims we already know of "Materiality and Metamorphosis". "Miró and the Death of Painting". Another great exhibition in Serralves. We are waiting for you until 3 March.
(Visited 226 times, 1 visits today)