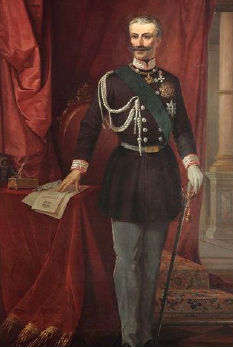 Carlos Alberto of Sardinia was born in Turin, Italy, in 1798. He was King of Sardinia from 1831 and was one of the fathers of the unification of Italy, a country that was divided into several political entities, all more or less controlled by the Austro-Hungarian Empire.
Carlos Alberto wanted to unify all Italy under his scepter, but he had to take refuge in Porto in 1849, after being defeated by the Austrians in the Battle of Novara.
Upon arrival, the dethroned monarch stayed at the Hospedaria do Peixe, operating in the majestic Palace of the Viscounts of Balsemão, in the then Praça dos Ferradores, today Praça Carlos Alberto. There he stayed, until he was offered a place to live. He later moved to Quinta da Macieirinha, where today the Solar do Vinho do Porto and the Romantic Museum are located. There he died.
His body was transferred to the Pantheon of Savoy, in Italy, but the half-sister had a chapel built on the grounds of the farm currently incorporated in the gardens of the Crystal Palace.

(Visited 531 times, 2 visits today)