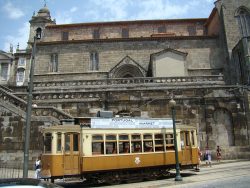 We are going to start our "painstaking" tour of Lordelo do Ouro, let yourself be dazzled by one of the most beautiful and picturesque places of Invicta, where the Douro River meets the Atlantic.
We start at Rua Nova da Alfândega, next to the Church of São Francisco, taking tram 1 to Passeio Alegre, to enjoy the magnificent route along the river.
Going up Rua da Sr. da Boa Morte, we reach the Miradouro de Santa Catarina, passing through Bairro João do Carmo, with a mandatory stop on its beautiful stairs.
After passing through the gate of Quinta da Murta, we turn into the alley of "stairways", which for not having a name like that was baptized by the locals.
At the viewpoint, you can enjoy its beautiful views, observing the Douro that ends its journey, in an enveloping silence that transports us to other times …
If you want to visit the Chapel of Santa Catarina and N. Srª dos Anjos (Sec. XIV), on Saturday afternoons, there is a mass celebration at 5:30 pm.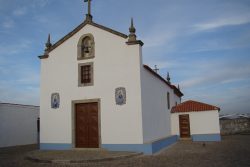 After recovering from the steep climb, we will go down the Travessa de Luís Cruz, until the intersection with Rua das Condominhas, going to the neighborhood with the same name, where all the streets are named after Portuguese beaches.
We enter Rua do Estoril, then go down Rua da Figueira da Foz, to find Rua das Condominhas again that will take us to Jardim do Calém.
The walk continues on Avenida D. Carlos I, better known on Avenida das Palmeiras and ends at the relaxing Jardim do Passeio Alegre in communion with the birds that live there.
If hunger strikes, there is a lot and a good offer nearby. Lordelo do Ouro has always been a rich area of ​​restoration. Whether from the so-called "tasco" to the restaurant with more service, more care.

(Visited 462 times, 1 visits today)