The parks and gardens are an invitation for one to leisure and rest, to a long break, an invitation to the pleasure of walking and a reunion with the history of these places, many of which are unknown. Just around the corner, this city can surprise you by the beauty of an undiscovered green space.
Varied and restful routes can be found in the green spaces of the city, destined to all ages; each with its different charm throughout the seasons. The richness of the natural heritage and the reconstruction of forgotten environments of our rural areas provide very didactic tours. On the other hand, the variety of the existing support equipment offers the opportunity for an extended stay and  the pursuit of other type of activities.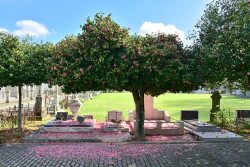 The parks and gardens of the city of Porto that we selected for these routes are located in three large areas of the city that we defined as: Historical Center, Baixa and Boavista / (Palácio de Cristal Gardens, João Chagas Garden (Jardim da Cordoaria, Parque das Virtudes, Jardim Botânico, Jardim da Casa da Prelada, among others) Western zone (Parque da Cidade, Parque de Serralves e o Jardim do Passeio Alegre, among others) and Eastern zone (Parque de S. Roque, Parque de Nova Sintra, Quinta de Villar D´Allen, Quinta de Bonjóia and the Municipal Nursery, among others.) Plan the walks for the most pleasant hours of the day and pay attention to the working hours of the various spaces. Comfortable footwear.
As spring is just around the corner and the colorful days are sorely missed, we could not fail to highlight the Camellias, protagonists of this time in the city.  Porto was the first city in Europe to be known as the "City of Camellias". Originating in Asia, the entrance of these flowers have a history in the north of Portugal and Galicia in the century. XIX. We can find them in almost all the gardens and green spaces of the city. In public spaces, in cemeteries or in houses, Camellias are queens from October to April. So that you do not miss out on anything about the celebration of this Asian flower, discover the events that Porto prepared for you on the 3rd and 4th in the Monastery of São Bento da Vitória. Do not miss the set of initiatives that will run in parallel in different places of the city! And do not forget: pass by one of the Oporto Tourist Offices where you can find the itinerary "Porto. City of Camellias ", with suggestions on the best places in town to see and smell these flowers! Do not miss out on all the Porto.CARD discounts dedicated to this season!
(Visited 1,408 times, 1 visits today)