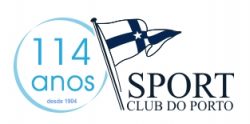 An eclectic club that represents Porto and Portugal with 115 years of history and much more to honor its past.
When in 1904, José Marques Barbosa and José Meirelles, two young rowers founded a club, they never imagined that past all these years the centenary Sport Club of Porto would become one of the most eclectic national emblems, with sporting facilities on both embankments of the Douro river.
It's this territorial dispersion and equipment, combined with the wide range of modalities – handball, bodybuilding, dance, adapted sports, motor sport, fencing, fitness, football, gymnastics, dumbbells, horseback riding, field hockey, rugby , paddle tennis, figure skating, tennis, sailing and volleyball – which make Sport a unique case in the world of sport, but also in terms of promoting tourism.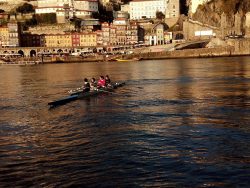 From the Freixo Marina to the Centro de Vela, in Leça da Palmeira, from the Centro de Remo in Gaia to the Equestrian Center in Prelada, there is no lack of choice ​​for those who seek in this metropolitan area much more than the usual tourist itineraries, which complemented by the its wide range of sporting facilities in the City Park, makes our club a 'host' of excellence, with unparalleled equipment on such a large scale in all these municipalities where it is distributed: Gaia, Matosinhos and Porto.
All this high level structure implies an unparalleled 115-year sporting history, translated into many national titles in the most diverse modalities and constant presence of some of our most brilliant athletes in European Championships, World Cups, World Championships and Olympic Games.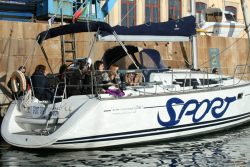 Among the many names that have passed through Sport, we remember with pride the filmmaker Manoel de Oliveira who long before being an inescapable personality of the world of cinema was also a Sport athlete in many modalities. In addition to being triple pole vault champion and racing driver, together with his brother Casimiro they took part in our first circus company.
Sport has played an unparalleled role in the formation of successive generations of young people who inhabit this metropolitan area or who at some point in their academic life have also passed through Porto.

(Visited 317 times, 1 visits today)