Entirely dedicated to biodiversity, the Galeria da Biodiversidade – Centro Ciência Viva is so much more than a museum. This modern space, which combines science and art, is made to create unforgettable memories.  It hosts the photographic exhibition Photo Ark up until the end of April
The center integrates the Museu de História Natural e da Ciência da Universidade do Porto (MHNC-UP) (Natural History and Science Museum of the University of Porto), which along with the Jardim Botânico (Botanical Garden) represents one of the hubs connected to the University of Porto.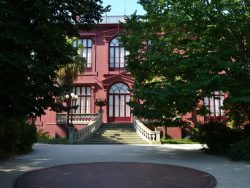 Located in the legendary Casa Andresen – which inspired the renowned Portuguese poet Sophia de Mello Breyner – the Galeria da Biodiversidade is also surrounded by the Botanical Garden, an equally mandatory stop for science lovers, It is a place where art meets biology and natural history, stimulating interactivity and sensorial experiences. The permanent exhibition integrates 49 very unique narrative modules and installations, organized by 15 main themes that approach several aspects within biological and cultural diversity. From mechanical models to multimedia platforms, there are several ways of bringing together the visitor and the stories told through science, literature and art.
Photographic Noah's Ark
Until the 29th April, the Biodiversity Gallery hosts the National Geographic Photo Ark, based on a project from Joel Sartore.  This photographer set a goal 10 years ago: photograph all existing species held in captivity, to create one of the largest archives of biodiversity in the world. This "Photographic Noah's Ark" is intended to create public awareness towards the conservation of vulnerable animals. The exhibition already pictures over 7000 species and you do not want to miss on seeing its greatest pictures here.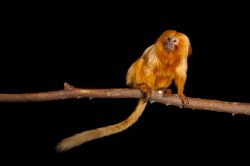 Information:
Galeria da Biodiversidade (Gallery of Biodiversity)
Rua do Campo Alegre, n.º 1191, Porto
Schedule: from Tuesday to Sunday, 10am to 6pm
Regular Ticket: 5€
(Visited 1,812 times, 1 visits today)