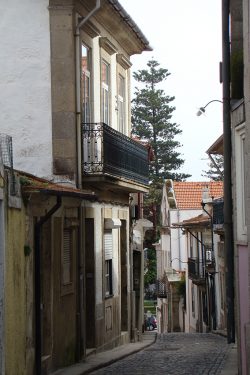 Between the River Douro and the sea, the Foz Velha (old Foz) sometimes seems like its own city.
Inhabited since prehistoric times, this fertile area for agriculture and fishing was always inviting for shepherds, fishermen and farmers, but also members of the clergy.
In the 19th century, Foz, which until then did not belong to the city of Oporto, began to be visited for leisure activities, especially in the summer season. The wealthier families built summer homes there, and gradually the demography itself was altered making it the noblest area of ​​the city.
Strolling through Foz Velha is to discover narrow streets and centuries-old houses, but also unique landscapes and corners where the sea lurks.
The author of the page Porto a Penantes shows us, through images, all the beauty of Foz Velha.
(Visited 844 times, 1 visits today)