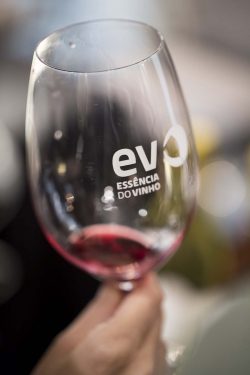 From the 22nd to the 25th of February, the Palácio da Bolsa welcomes about 400 Portuguese wine producers that will introduce over 3000 wines from all around the country. The Essência do Vinho, now onto its 15th edition, is an unmissable event for wine lovers.
Portuguese wines are becoming more esteemed and internationally recognized. Many centuries ago the way to fame was paved by Port Wine however, from Minho to the Algarve through the Azores and Madeira, there are countless quality wines that are worth getting to know.
The broadcast of Portuguese wines is the main goal of an event that has already become a mandatory stop for the residents of Porto and all visitors to the city during those days.
The 15th edition of Essência do Vinho presents the "TOP 10 Portuguese Wines", gathering a selection of the highest scored wines by a specialized magazine. A specialized jury of several nationalities will assess and then select the 10 best wines.
The event has 50 simultaneous activities, including gastronomy, with the presence of Michelin starred chefs and tapas harmonization. The last edition of the event welcomed over 20.000 visitors, where 30% were foreign.
Information:
Advance ticket sale at www.essenciadovinhoporto.com (daily entrance and a tasting glass: 20€). On the day sales will have a cost of 25€.
22nd February / 3pm – 8pm
23rd February and 24th February / 3pm – 9pm
25th February / 3pm – 8pm
(Visited 572 times, 1 visits today)