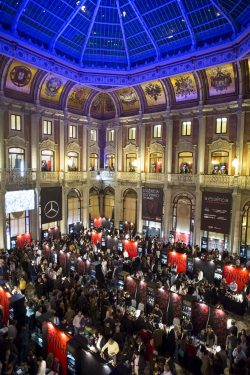 Created for the first time in 2004, ESSÊNCIA DO VINHO – PORTO is an organization of Essência do Vinho and Revista de Vinhos, in partnership with the Associação Comercial do Porto, which is held once again at the Palácio da Bolsa from 21st-24th February. The last edition of the event received over 20,000 visitors, 35% of which were foreigners.
Promoted since 2004, this event is considered as the main wine experience in Portugal, testing thousands of references from around the world and promoting a program that includes dozens of activities carefully planned to offer a unique experience to all who participate , from producers to professionals and consumers.
In this 16th edition, participants will be able to discover and be amazed by the possibility of tasting over more than 3,000 wines from 400 producers, from all Portuguese and international wine regions, in one of the highlights of the event that allows establishing or developing contacts with key players of the industry and know the backstage steps of production.
Four days dedicated to the knowledge and awakening of senses, with rare and exclusive labels presented by renowned experts invited to masterclasses, commented evidence, , the sharing of experiences and tasting of snacks, in a relaxed atmosphere.
Amongst the masterclasses and tastings  mentioned, the highlight being the "TOP 10 Portuguese Wines – Wine Magazine", which will bring together a selection of the best wines by a prestigious international jury of the Wine Magazine in the Arab Hall of the Palace of the Stock Exchange. Composed of journalists, wine critics and sommeliers, the panel will choose the best white wines, the best red wines and the best fortified wines.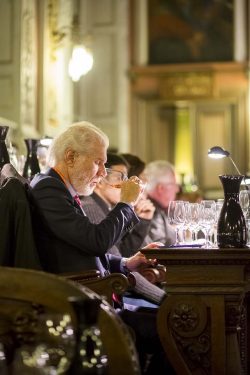 WINE ESSENCE – PORTO will be held from February 21st, from 3:00 p.m. to 8:00 p.m., on the 22nd and 23rd from 3:00 p.m. to 9:00 p.m. and on February 24th from 3:00 p.m. to 8:00 p.m., in a joint organization by Essência do Vinho and Revista de Vinhos, in partnership with Associação Comercial do Porto. Tickets  for ESSÊNCIA DO VINHO – PORTO are now  available at www.essenciadovinhoporto.com/pt/informacoes-uteis.
The admission costs € 20 daily  and includes a Riedel tasting glass.
Tickets bought on site on the days of the event will cost € 25.

(Visited 507 times, 1 visits today)